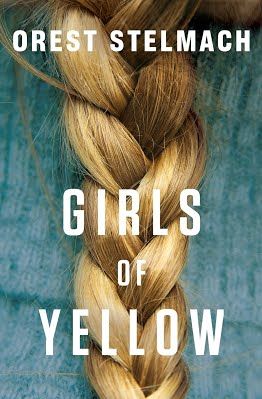 Title:
Girls of Yellow
Series:
Elise De Jong/Sami Ali Book 1
Author: Orest Stelmach
Publisher: Penwood
Publication Date: May 2018
Genres: Mystery, Thriller
Imagine
a world where modern governments failed their citizens and long-simmering
conflicts escalated into global war. Imagine if its survivors migrated toward
those who share the same faith. Imagine the continents are ruled by religions.
When
the mysterious death of a teenage girl triggers memories of a similar childhood
event, police Detective Sami Ali becomes consumed with solving her murder.
Persecuted by the shame of his past, Ali will stop at nothing to find the
killer, even if his investigation puts his wife and daughter at risk.
As
he follows the clues, Ali collides with another lost soul - a foreign spy.
Elise De Jong's official mission in Eurabia involves the acquisition of a
priceless item that could shift the balance of power among the theocracies. But
she also has a personal objective - to find her last living relative, the
little sister whom she hasn't seen since her birth.
To
succeed in their missions, Elise and Ali must find common ground despite their
religious differences, for they can depend only on each other.
Ismael nodded for Ali to come closer, then glanced in both directions to make sure the other two technicians taking pictures of the church interior couldn't hear him.
"She wasn't killed here," Ismael said. "She was brought here after the fact."
Ismail lowered his voice further. "Because there was a witness."
Ali lost his breath. "A witness?" There were never any witnesses in Dhimmi Town, at least none brave or stupid enough to come forward.
"The caretaker who called it in. He was here when the killer brought in the body. Point of entry, front door. Point of exit, front door.
"He was taken to headquarters to give his statement and for his own protection. But I don't think it's his protection your boss will be worried about. Especially not with the world leaders in town for that conference. Think about it. The heads of all four kingdoms – the Buddhists, Hindus, Christians and us – all in the same place. Can't have religious cleansing when the religions are trying to find a way to get along, can you?"
Ali heard the question and understood Ismael's point. His boss wanted the case buried quickly. But that mattered less to Ali than Ismael's previous implication, that the higher-ups would do everything necessary to make sure the witness was silenced. To Ali's own amazement, something compelled him right there and then to do everything in his power to make sure the witness was heard.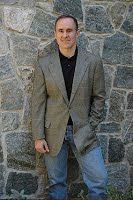 Orest
Stelmach is a mystery and thriller writer and the author of the Nadia Tesla
series. His novels have been Kindle #1 bestsellers, optioned for film
development, and translated into numerous foreign languages.
Prior to becoming
a full-time writer, Orest was an institutional investment portfolio manager for
twenty-five years.
He is a graduate of Dartmouth College and the University of
Chicago Booth School of Business.